Spelling Analysis Tutorial
Click the image to view or download the guide.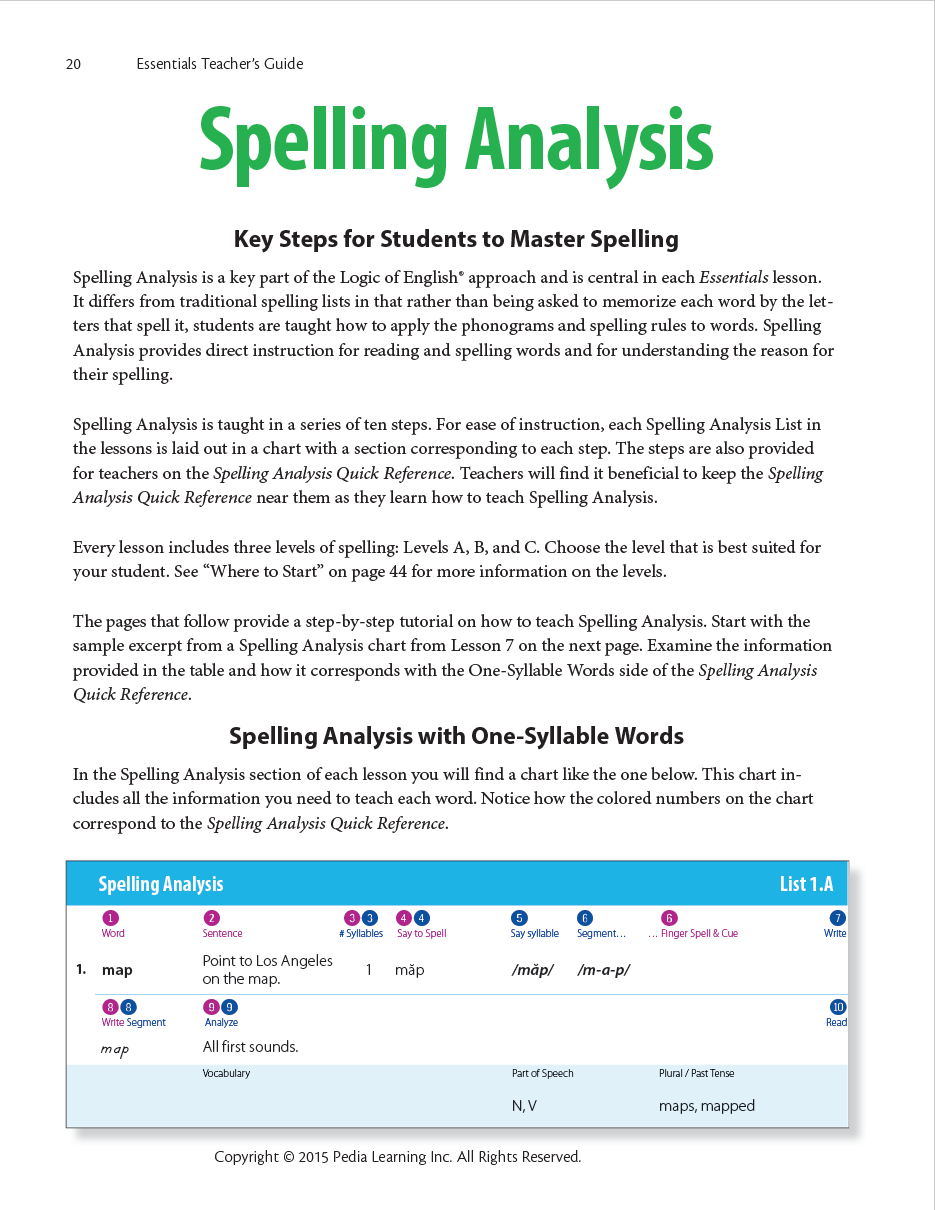 What makes Spelling Analysis so beneficial?
Spelling Analysis is a crucial step in developing fluency because it helps students apply the tools they are learning in the context of words, for both reading and spelling. In many ways, Spelling Analysis is the heart of the lesson!
Through Spelling Analysis, students learn to spell new words—not by copying and memorizing something the teacher writes, but by learning how, and why, and writing them for themselves.
With guidance from the teacher, students sound new words out and apply the phonograms and rules to write them. After writing each word, the student(s) and teacher analyze it together, noting why it is spelled and pronounced the way it is. This deepens students' understanding of the phonograms and rules and helps build fluency. When they do spelling analysis, students practice and integrate all of the underlying skills needed to read and write.
Why are we giving away this guide?
Over the past few years in talking with parents and teachers using Logic of English, we've realized that Spelling Analysis can be challenging to teach, at least at first, and that it is sometimes misunderstood. There are a number of steps, and it is a very different approach from what many people have experienced in sight-based and memorization-based reading and spelling programs. So it has a steeper learning curve for the new teacher than other parts of the lessons, and we found that some people were confused about how it works.
Often when someone called about a student struggling with the lessons, it turned out that misunderstanding of the purpose of spelling analysis and how to teach it was part of the problem. We also found that the lessons went much better after the teacher or parent learned more about how to teach Spelling Analysis well. When it's going well, it's engaging, easy for the student to follow and succeed at, and fun. But it wasn't always going well! So we knew we needed to do better at laying it out for you.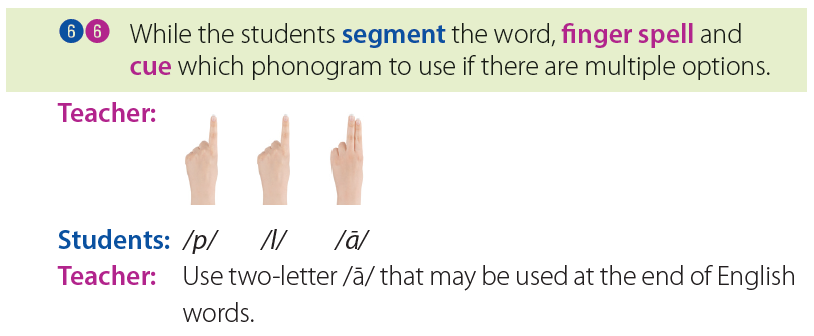 In our Essentials materials, we set out to explain the purpose and process of spelling analysis more fully, and to present the spelling lists in ways that made the process easier and gave you more support.
One key component is the in-depth, step-by-step Spelling Analysis tutorial included in the Essentials Teacher's Guide introduction.

Ready to learn how to teach Spelling Analysis like a pro?
Download the guide, take a look, and see how refining and clarifying your teaching of spelling analysis can help your students become stronger readers and spellers, and make learning new spelling words easier, smoother, and more fun!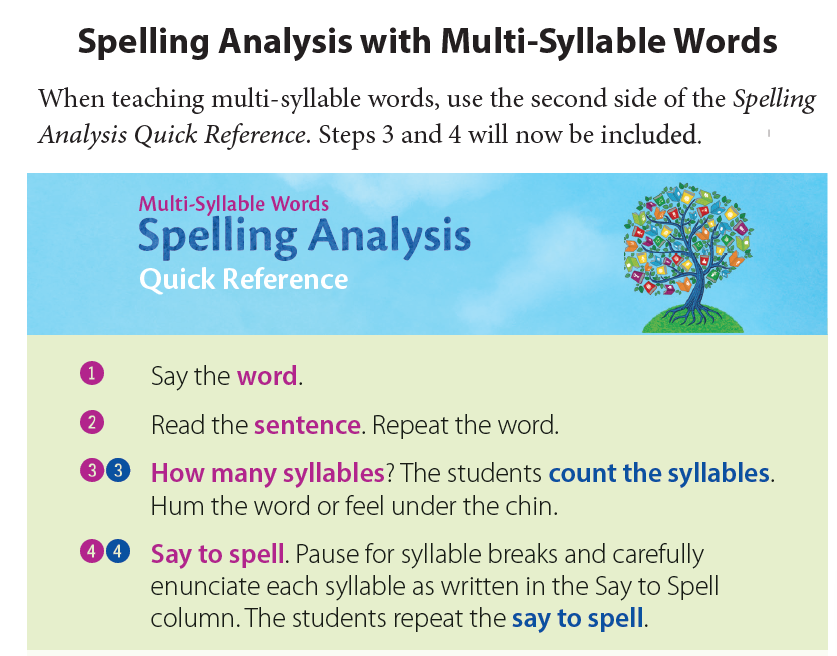 Who will benefit from this guide?
Anyone who is using a Logic of English curriculum
Anyone using an Orton-Gillingham curriculum
Anyone who is teaching reading or spelling through complete and linguistically accurate phonics
Anyone who would like to learn more about teaching reading and spelling based on how to sound out the words
Where else can I learn about Spelling Analysis?
Information about spelling analysis is also available in the following places: