Spelling Analysis Markings
During Spelling Analysis, students and teachers discuss the phonograms in words and why they are saying what they are saying in particular words. As they analyze the words, they mark each multi-letter phonogram and each phonogram that says one of its less common sounds.
What Does First Sounds Mean?
As Logic of English students learn phonograms, they memorize all of their sounds in order of frequency. This means that the first sound of each phonogram is the most common. Though we use the breve to teach short vowel sounds, short vowels are the most common single-letter vowel sound, so they are also not marked during spelling analysis.
"All first sounds" indicates to the teacher that all the phonograms in this word are saying their first, most common sounds. Since these spellings are most common, they do not need to be marked.
Spelling Analysis Markings
Multi-letter phonograms are underlined to show they work together to say one sound. We double-underline letters that are silent. We put an X over a phonogram that makes an irregular sound (such as the f saying /v/ in of). Advanced phonograms are marked with an A.
For consonants and multi-letter phonograms that say their second or third sound, numbers indicate which sounds a letter is saying. For example, when C says its less common sound, /s/, we mark it with a two.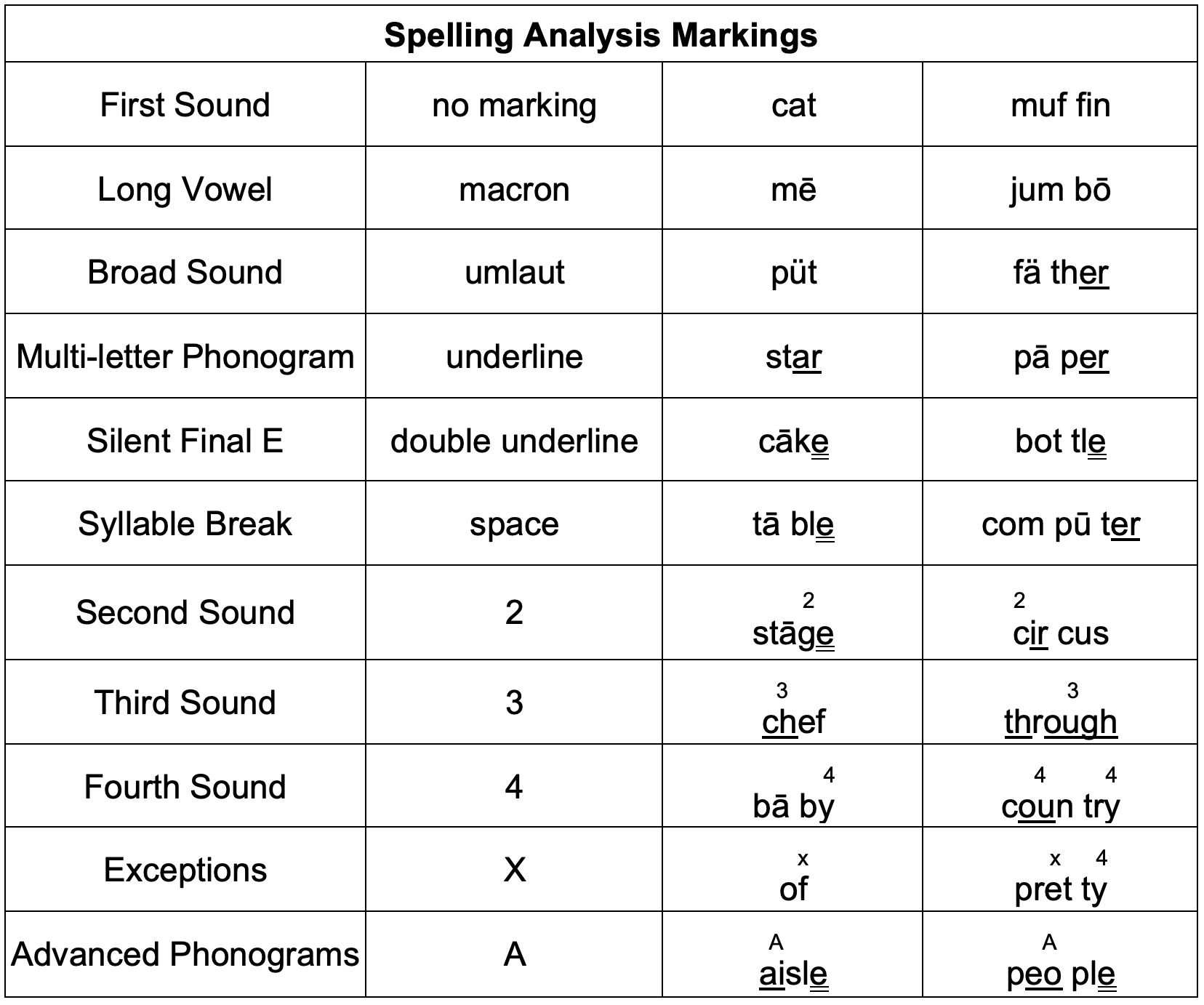 Remember that markings are a tool used only while learning about a word's phonograms and spelling rules during spelling analysis. Breves and macrons or underlining multi-letter phonograms are not used in regular writing. The markings are a special tool used during spelling analysis to understand why words are spelled the way they are!