You can preview a free sample of our eLearning courses, including Foundations and Essentials. Watch the video to learn more or scroll below for written directions on finding eLearning samples.
eLearning Course Samples
Visit elearning.logicofenglish.com. In the top navigation bar choose "Login."
In the pop-up click "Create Account."
In the pop-up enter your name, email, and password. You can also use your social media account to sign up. If you sign up with social media, you will not be able to use the "forgot your password" option. Instead you will use your social media password.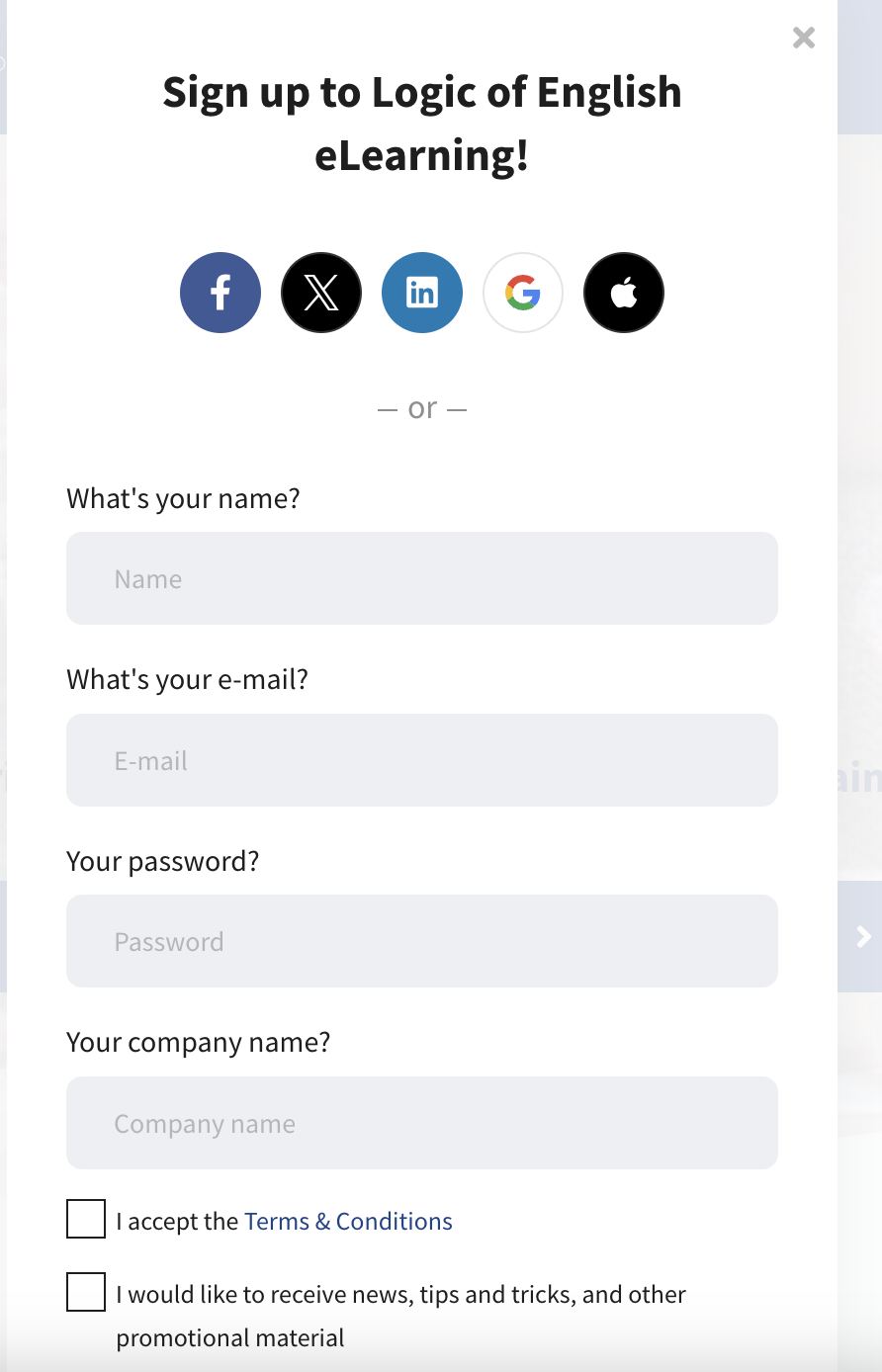 Once you are logged in, click on "All Courses."

Now scroll down and select the course you would like to preview.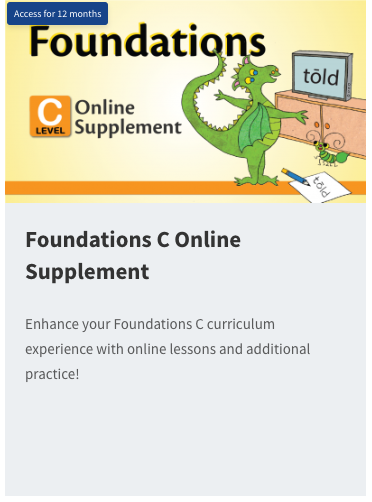 On the course landing page, scroll down until you see course contents.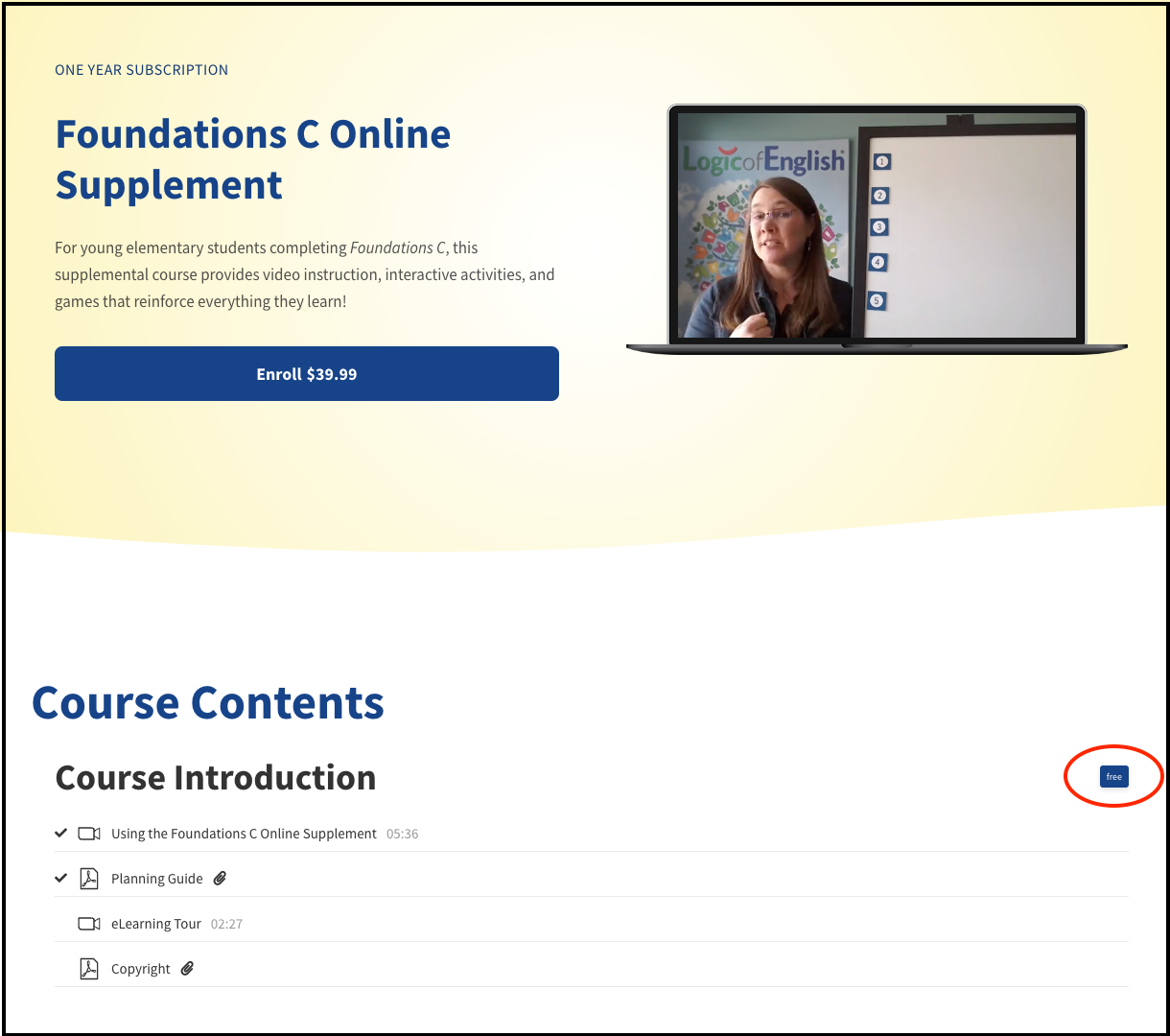 Look for any unit marked "free."

Click on any item in this unit, and it will open the course player. From here you can click through and view anything in the free units. If you click on content that is not marked as free, you will be asked to enroll in the course.
See also Enroll in eLearning